Intro
Medicare is confusing! Our complimentary "Medicare 101" add a human touch to understanding Medicare fundamentals and help individuals make smarter and more informed decisions. Together, we discuss goals, lifestyle, and health care needs to determine the most appropriate insurance strategy. As added value, we'll also assist with establishing your very own Social Security Account and assist with enrollment in Original Medicare Parts A & B!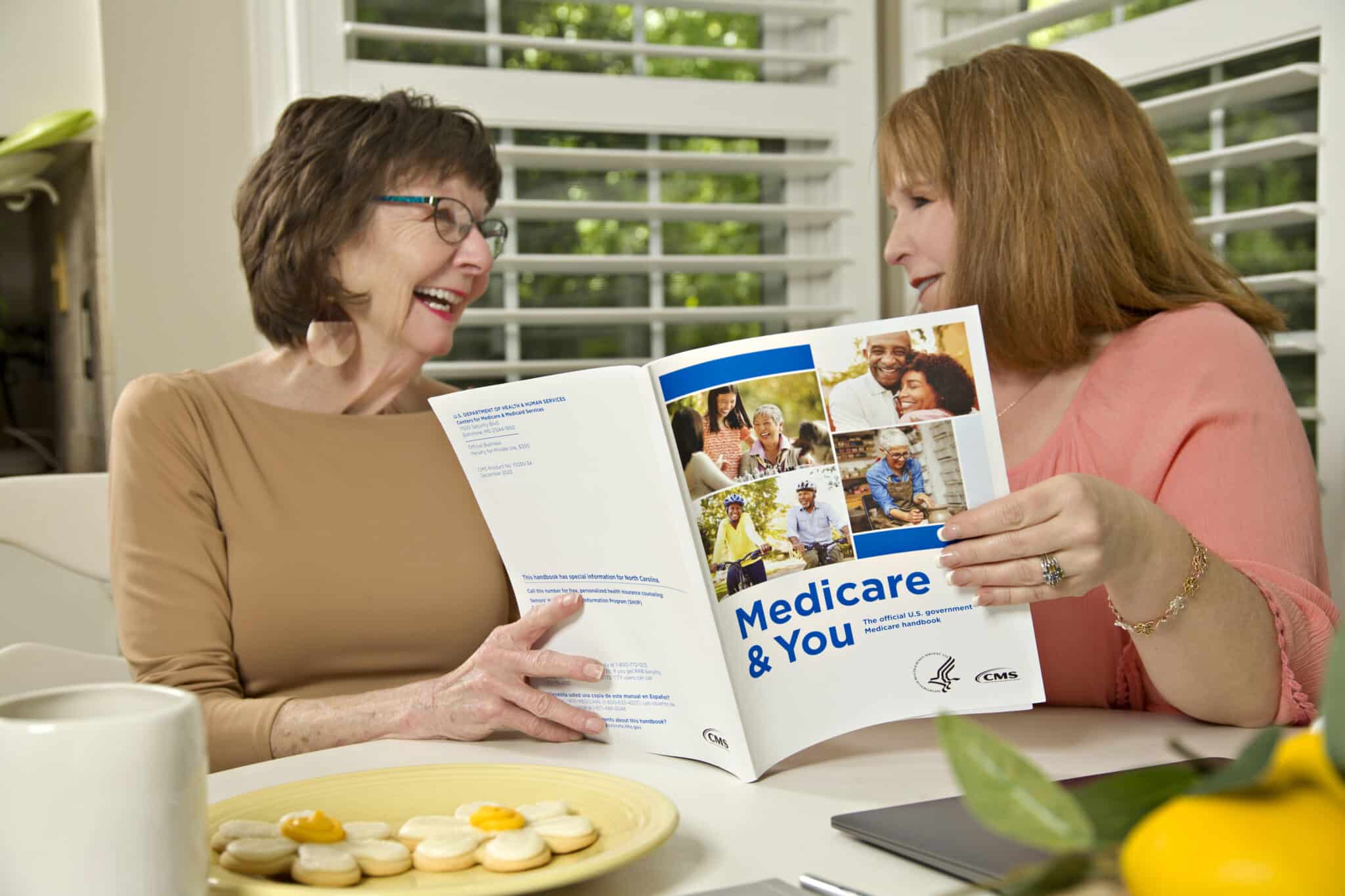 Medicare 101
Who is eligible for Medicare? Medicare is a federal program that offers health insurance to American citizens and other eligible individuals who are U.S. citizens and legal residents. Legal residents must live in the U.S. for at least 5 years in a row, including the 5 years just before applying for Medicare. You must also meet one of the following requirements: • Age 65 or older • Younger than 65 with a qualifying disability and have received Social Security Disability benefits for 24 consecutive months• Any age with a diagnosis of end-stage renal disease or ALS
Part A Medicare in most cases, you don't pay a monthly premium for. Part A covers Inpatient Hospital Hospitalization and Inpatient Skilled Nursing. You Have Deductibles and Co-insurance Medicare does not pick up 100% of the costs.
Part B Medicare coverage you must purchase. Part B is medical coverage for physician services, outpatient tests and procedures, medical supplies, and labs. After you pay your Part B Deductible, Medicare will pay 80% of Medicare approved charges.
Medicare Part C is also referred to as Medicare Advantage Plans which are most commonly Medicare HMO's and PPO's which offers all the same coverage as Medicare Parts A and B, but with added benefits, such as vision, hearing, and dental. These are plans offered through private insurance companies and approved by Medicare.
Medicare Part D is prescription drug coverage. You can get Part D either through a standalone part d prescription drug plan, or through a Medicare Advantage plan that includes Prescription coverage.
How Medicare Works
Health coverage managed by the federal government is called "original Medicare." Typically, there is a cost for every service. In most cases, you can go to any doctor, other health care provider, hospital, or another facility if it is enrolled in Medicare and is accepting new Medicare patients. Original Medicare does not cover most prescriptions, with a few exceptions. However, drug coverage can be added by joining a Medicare Prescription Drug Plan (Part D). You do not have to select a primary care doctor with Original Medicare, and in most cases, you don't need a referral to see a specialist if the specialist is enrolled already in Medicare.
You may already have employer or union coverage that may pay costs that Original Medicare does not. If not, then you may want to purchase a Medicare Supplement Insurance (Medigap) policy. If you are receiving Social Security benefits before turning 65, then you should be able to automatically receive notification of your enrollment in Medicare shortly before your 65th birthday or your 25th month of disability. Other individuals need to apply through calling or visiting their Social Security office to receive Medicare. You can learn more about Medicare options for enrollment from the government website or by calling our office.
Can I Afford Medicare?
How Medicare pays is that you usually pay a set amount for your health care (deductible) before Medicare pays its share. Medicare then pays its share, and you pay your share (coinsurance/copayment) for covered services and supplies. There isn't a yearly limit for what you pay out-of-pocket, and you usually pay a monthly premium for Part B. You typically don't have to file Medicare claims, as the law stipulates that providers and suppliers must file your claims for the covered services and supplies you receive.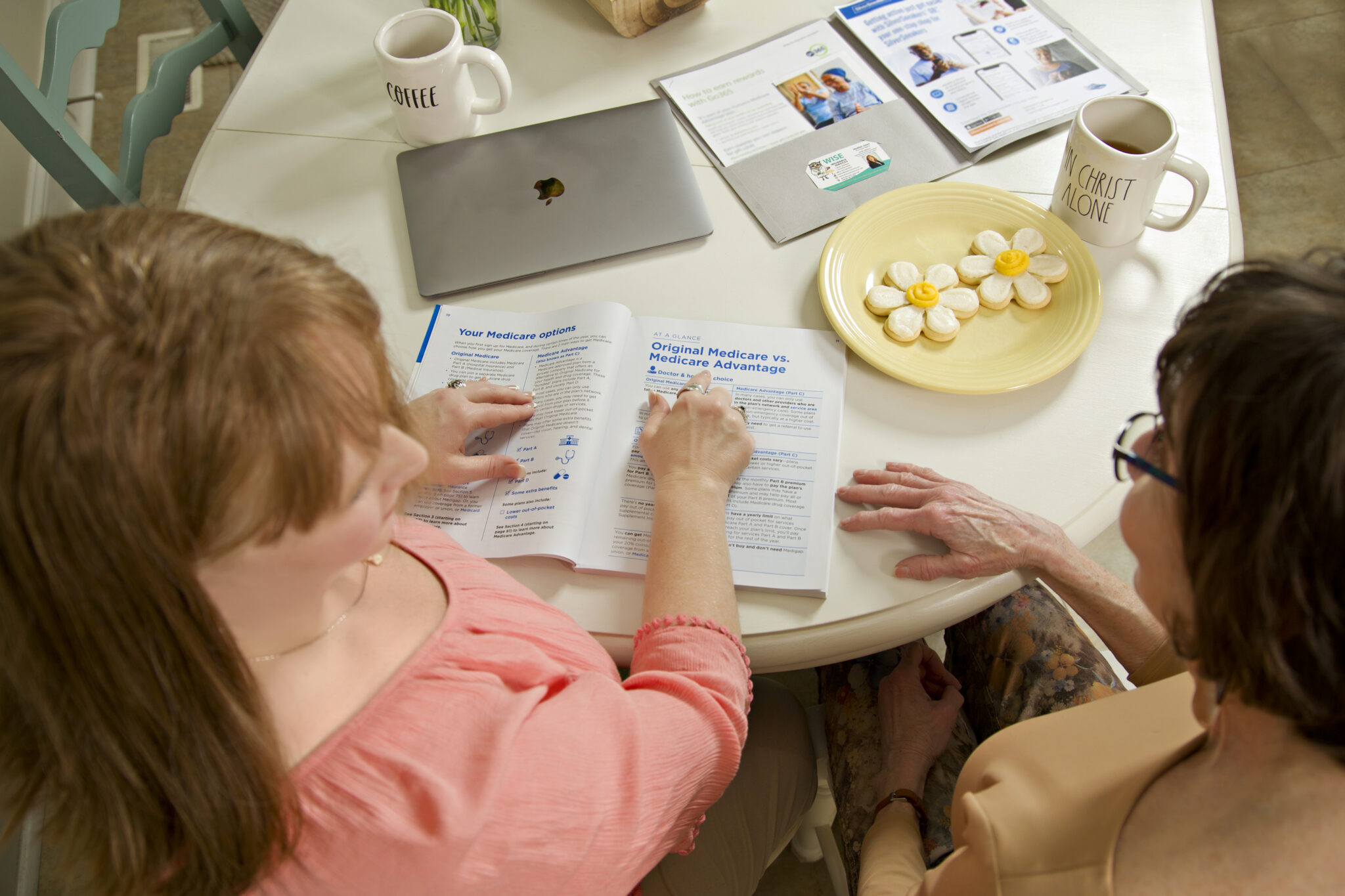 Medicare Advantage
Sometimes known as "Part C," or MA Plans, Medicare Advantage Plans are an "all in one" alternative to Original Medicare. Private companies approved by Medicare offer such plans. If you join a Medicare Advantage Plan, you are still on Medicare; these "bundled" plans include Medicare Part A (Hospital Insurance) and Medicare Part B (Medicare Insurance), and typically Medicare prescription drug (Part D). Medicare regularly pays a fixed amount for your health expenses to the companies offering private Medicare advantage plans. These companies follow the rules set by Medicare that can change each year. A variety of options to choose from when you opt for the Medicare C plan as:
Special needs plans
Medicare medical savings account plans
Private fee-for-service plans
Health maintenance organization plans
Preferred provider organization plans
At Wise Insurance Services we understand that every individual's needs are special! We have strategies to help pay out-of-pocket health care expenses. We have Medicare "Chronic Special Needs Plans" for individuals with diabetes and/or congestive heart failure and "Dual Special Needs Plans" for folks that have both Medicare and Medicaid. We are here to listen and help with any special needs you may have!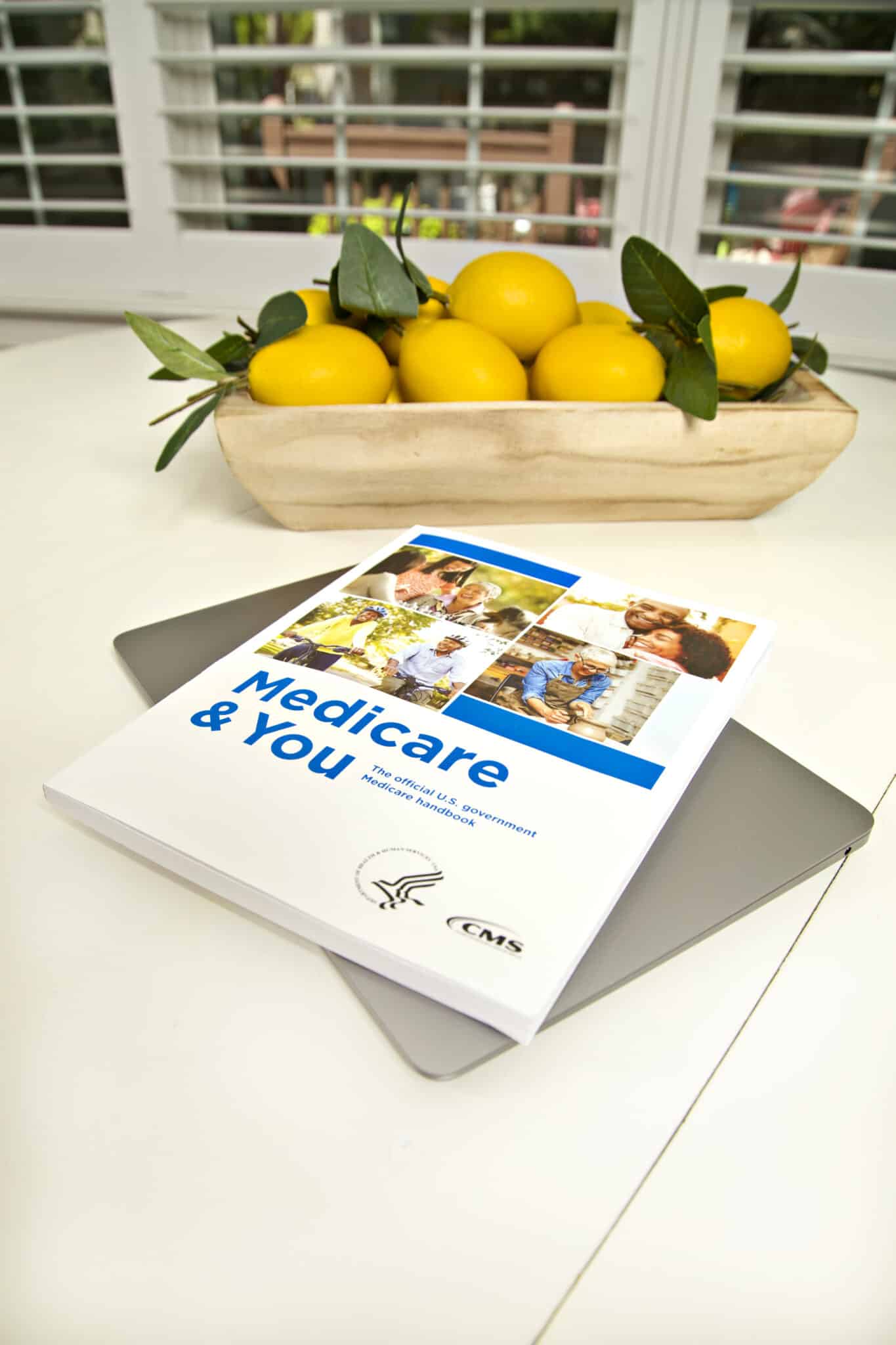 Medicare Part C Costs
Various factors determine the Medicare Part C costs, including deductibles, copayments, premiums, and coinsurance. This amount ranges from $0 to hundreds of dollars for monthly premiums and yearly deductibles There are also various costs associated with Medicare Part C plans, including:
Part B
Co-pays
Monthly plan
coinsurance
Drug deductions
In-network deductions
Medicare Part C Eligibility
To enroll in Medicare part C a person needs to meet two eligibility conditions:
Currently enrolled in Original Medicare both Parts A and B
Reside where the insurance provider offers the coverage that they require.
This plan is also available during its application or enrollment period.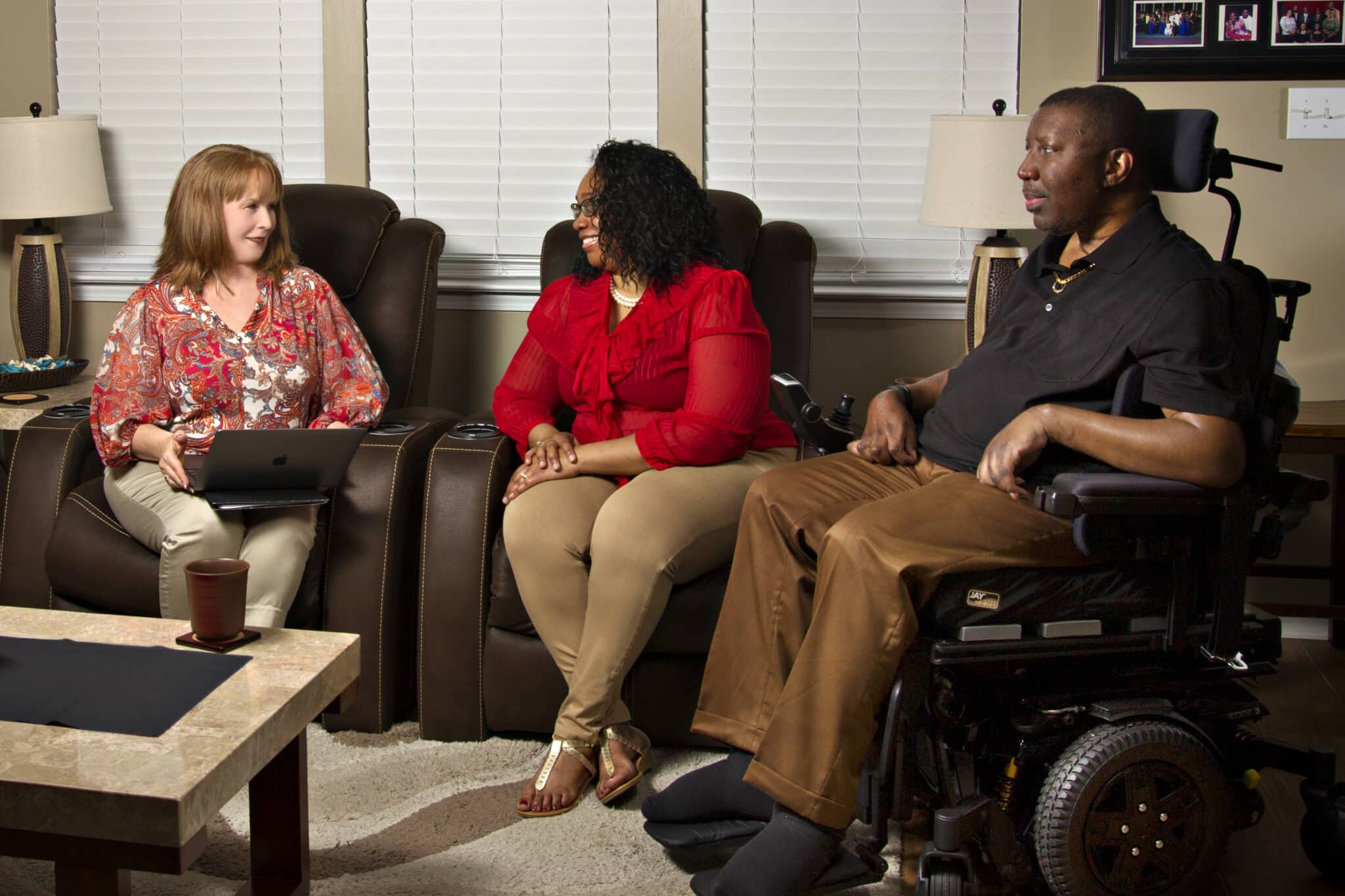 Medicare Advantage Special Needs Plans
Specials Need Plans (SNP) plans are a type of Medicare Advantage plans that serve specific groups of enrollees.
There are 3 types of SNP plans:
D-SNPs or Dual Eligible Special Needs Plans
C-SNPs or Chronic Condition Special Needs Plans
I-SNPs or Institutional Special Needs Plans
To qualify for a SNP plan, you must:
Qualify for Medicaid
Live in the plan's service area
Be enrolled in Medicare Parts A and B
Live in an institution (Only for I-SNPs Plans)
Be diagnosed with a chronic or serious condition
D-SNP plans are for those Medicare enrollees that qualify for both Medicare and Medicaid. Depending on your level of Medicaid benefits and the plan you choose, your out-of-pocket costs will differ. To enroll in a D-SNP plan, you must qualify for Medicaid before applying for the plan.
Medicare Supplement Plans
Medigap is a Medicare Supplement Insurance that is designed to fill in the "gaps" in Original Medicare and is sold by private companies. Original Medicare pays for much, but not all, of the cost of healthcare services and suppliers that are covered. A Medicare Supplement Insurance (Medigap) policy can assist with paying for some of the remaining health care costs, such as the Part B coinsurance, and the Part A and B deductibles. The best time to get a Medicare Supplemental plan is when you are first eligible for Medicare. Why? Because with this type of plan you normally must be questioned about your health and can be denied coverage. When you are first eligible for Medicare, the plan does not question you about your health.
So why choose this type of plan?
You can go to any doctor that accepts Medicare. So, for example, if you live in North Carolina and want to go to New York for a doctor you can do this with a Medicare Supplemental plan.
Minimal out-of-pocket costs when you use your plan. (Medicare Advantage have co-pays for most services when you use your plan but usually no monthly cost.)
You do pay a monthly premium and the cost does go up a little every couple of years as you age. (But we have ways to help you keep your costs down.)
This is a great type of plan for those of you that love to travel around the USA by RV.
No referrals for specialists.
Medicare Prescription Drug Plans
Medicare Prescription Drug plan also known as Prescription Drug Plan (PDP) are plans that are purchased through private insurance companies. They are approved and managed by Medicare.
Prescription Drug Plan are required by Medicare to provide at least two drugs in each therapeutic category. Enrolling in a Prescription Drug plan helps to lower the everyday cost of drugs and protects against annual out of pocket expenses. Enrollees are required to be entitled to Medicare part A and/or enrolled in Medicare part B. These plans are contracted for a one-year period, and it is important that enrollees check their current prescriptions for the best plan during each open enrollment.
Medicare Part D covers:
Each plan prescription drug coverage presented under Medicare part D offers a standard level of coverage set by Medicare. Each plan coverage varies according to the list of prescription drugs they cover and how they place drugs into different tiers on their formularies. Following their plans are covered in Medicare part D. Covered prescription drugs listMost Medicare Prescription Drug Plans or Medicare Advantage Plans with prescription drug coverage have their list specifying what drugs are covered. These plan lists also include the brand name and what a drug contains and helps people understand their requirements according to their different medical conditions
Expanded Tiers In Medicare Part D, few low-cost plans are also available and offer prescription drug coverage into different tiers. Each program has divided into levels. A drug present in the lower tier is less costly than the drug in the upper tier. Examples provided below:
Tier 1 – Lowest co-payment and with the most generic prescription drugs
Tier 2 – Medium co-payment includes preferred brand-name prescription drugs
Tier 3 – Higher co-payment includes non-preferred brand-name prescription drugs
Specialty tier – Highest co-payment includes the high-cost prescription drugs
If your prescriber gives you a drug in the higher tier with the high cost and at the same time, a similar drug is also present in the lower tier at a low price. You have the option to file an exception and ask your plan for a lower co-payment.
Medicare Part D Costs
Your Medicare Part D cost will vary from plan to plan based on the specific program you choose and the prescriptions you take. And you can make payment for your Medicare plan D in the following ways:
Co-payments
Coinsurance
Premium
Yearly deductible
Costs for late enrollment penalty
Fees for the coverage gap
Costs for extra services
Your drug plan cost will also vary depending on:
The drugs you use
The plan you choose
Whether you go to a pharmacy
Whether the drugs are in your plan
Whether you get extra services
As you might already know, you can get Medicare prescription drug coverage in different ways.
A stand-alone Medicare Part D prescription drug plan – works alongside your Medicare Part A and or Part B benefits
A Medicare Advantage prescription drug plan – delivers your Medicare Part A, Part B, and Part D benefits all in one program.
Medicare Part D Enrollment
You can get yourself enroll in Medicare plan D offered by private companies in two ways:
The prescription drug plans augment your traditional Medicare coverage plans and specific Medicare cost plans, Medicare savings account plans, and Medicare private fee-for-service plans.
Medicare Advantage Prescription Drug plan
Medicare D plan includes prescription drug coverage along with Medicare Part A and Part B coverage. You can only enroll in either of the plans mentioned above to have a Medicare Advantage plan that includes drug coverage and gets enrolled in a Medicare drug plan. In that case, you will automatically get disenrolled from the Medicare advantage plan and reverted to traditional Medicare. You can also choose not to enroll in Medicare Part D prescription when you already have creditable prescription drug coverage as it can be from your employer group plan. Any person enrolled in the traditional Medicare plan Part A, Part B, and Part C is eligible to enroll in Medicare Part D Prescription Drug Plan. You need to have:
Enrollment in Medicare Part A and or Part B.
Residing in the service area of the company that is providing prescribed drug coverage.